i have a lappy here now with a virus that blocks everything even the task bar and options to change user. no safe mode of any variation is possible not even cmd.
removal instruction
here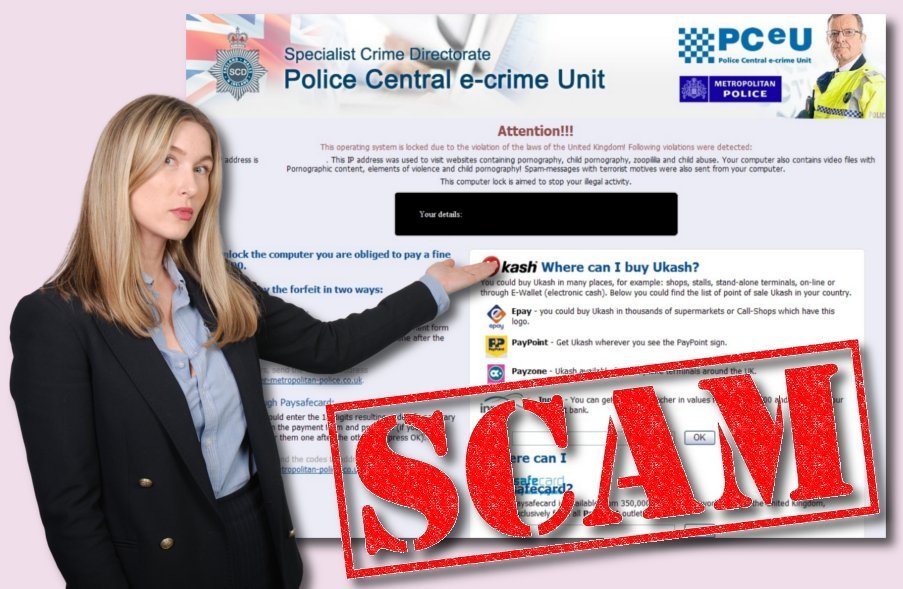 Look
Here
for all the image variations
this virus grabs your webcam too and produces an image of you and places into the warning and demand for payment/fine.
if you get lumbered with this you will need to get help from another pc to download the ISO file and burn it to cd. once this is done start your pc and access bios/boot order and change the order to cd rom. from there you can get started to clean it
there is variations of the virus but this has obviously been updated to stop it's removal.